Four years since a notable rift within the Kardashian/Jenner clan, former best friends Kylie Jenner and Jordyn Woods have been spotted together once more. The duo was seen leaving a sushi restaurant in Los Angeles, as captured by The Daily Mail.
In 2019, a scandalous revelation put an abrupt halt to the close-knit relationship between Woods and Jenner. Woods found herself accused of a romantic involvement with NBA player Tristan Thompson, who was dating Khloe Kardashian, Jenner's sister, at the time.
Thompson and Kardashian, now parents of two, were in a relationship when the controversy took place. The alleged incident became a significant point of contention within the Kardashian/Jenner family, with Kylie Jenner choosing to stand by her sister, Khloe.
Woods and Jenner, once the best of friends, reportedly lived together before the scandal. However, everything changed after the accusation, which suggested that Woods was the reason for the potential breakup of Kardashian's family.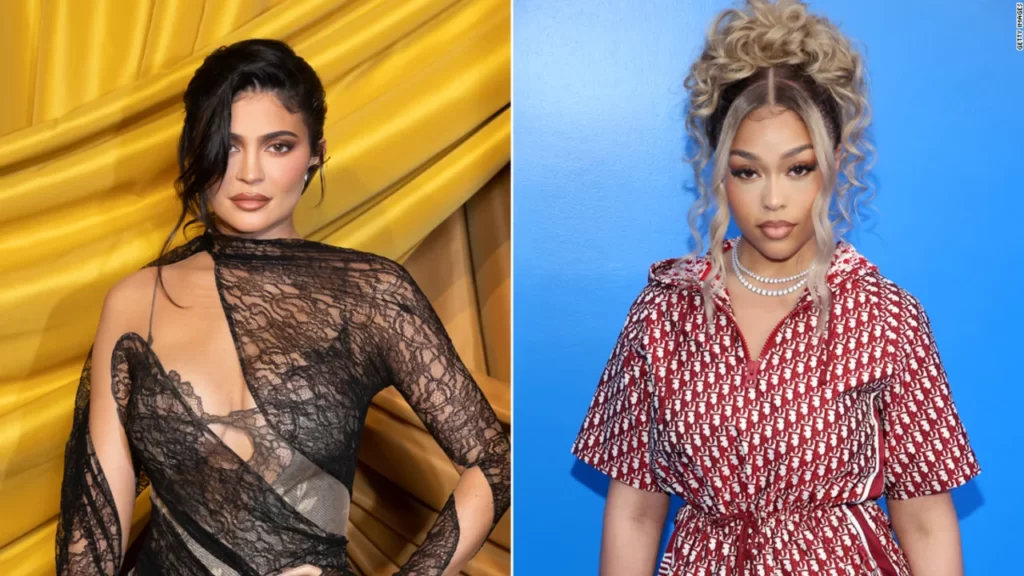 While Woods adamantly denied sleeping with Thompson, she did appear on the "Red Table Talk" with family friend Jada Pinkett Smith, accepting her part in creating the situation that damaged her relationship with the Kardashian/Jenner family.
During her tear-filled appearance, Woods asserted, "The last thing I wanted to do is be that person. I'm no home-wrecker." She did, however, confess that Thompson gave her a "passionless" kiss as she was leaving a party they both attended. She reflected on the incident saying, "It was a kiss on the lips, no tongue kiss, no making out. I don't think he's wrong either because I allowed myself to be in that position."
In an episode of the family's reality show, "Keeping Up With the Kardashians," Jenner showed solidarity with her sister, expressing her unwavering loyalty to the family.
Fast forward to today, this unexpected reunion between Woods and Jenner has created a buzz, adding another chapter to the ever-evolving story of the Kardashian/Jenner saga.