Gerber, the beloved family brand, has announced the winner of its 13th annual Photo Search, and the world is thrilled to meet Madison "Maddie" Mendoza from Colorado. In a heartwarming submission, a throwback photo of Maddie's mother, Crystal Mendoza, as a baby reveals a striking resemblance between mother and daughter, from their spirited head of hair to their cheerful smiles.
Crystal shares her experience of entering her daughter into the competition, saying, "I was captivated by the throwback aspect of it. While going through my old photos, I stumbled upon one where I was wearing an outfit similar to Maddie's." Little did they know that their daughter's selection as the Gerber baby would be an extraordinary and surreal moment for their family.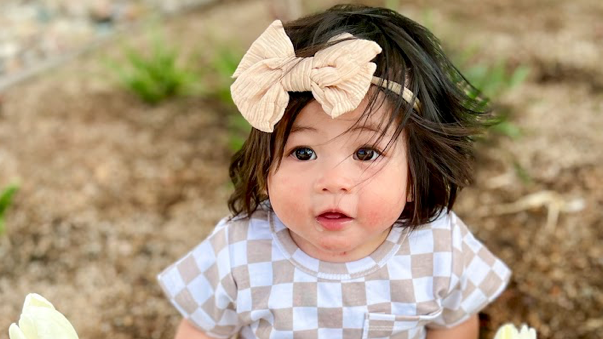 Crystal and her husband, Jun, high school sweethearts who have been together for 22 years, are overjoyed by the opportunity. Despite enduring nine years of a long-distance relationship, they have remained dedicated to one another. Today, Jun is a Lieutenant Colonel physician in the Air Force, serving the United States for 16 years, while Crystal works as a dentist.
Jun expresses his astonishment, saying, "It feels like a dream because we thought it was a one-in-a-million chance for Maddie to be chosen as the Gerber baby. We're truly grateful for this opportunity and excited to introduce Maddie to the world." Crystal adds, "The hardest part was keeping it a secret from our closest family and friends, but now that they know, they're moved to tears."
At just 10 months old, Maddie is already a seasoned traveler, accompanying her parents on adventures and enjoying activities such as hiking, swimming lessons, and music classes. With an adventurous palate, she eagerly embraces new foods. Crystal chuckles, sharing, "She's a master crawler and expert at getting into things. She's already standing on her own, and I believe she'll be walking soon. Her top teeth started coming in last night."
Both Jun and Crystal come from first-generation Filipino families, and both of Maddie's grandfathers served in the U.S. Navy after immigrating to the United States with little. This legacy of "resilience and love" is one that the family hopes to carry forward with Maddie. Jun highlights the strength of military children, saying, "Being a military child, Maddie exemplifies how special and resilient these children can be, considering the challenges they face when their parents are deployed or away in service of the country."
Tarun Malkani, Gerber President & CEO, explains, "Gerber has always believed in the magic of babies, and Maddie's story, filled with love, resilience, and adventure, embodies the spirit of generations of Gerber babies." The heartwarming throwback submission of Maddie and her mom won the judges' hearts, capturing the essence of this year's program. Gerber is excited to collaborate with Maddie and her family throughout the year, showcasing the journey from baby to parent.
As the 2023 Gerber Baby, Maddie will be featured on Gerber's social media platforms and marketing campaigns throughout the year. The family has also been awarded a $25,000 cash prize, free Gerber products for up to one year, and a new wardrobe from Gerber Childrenswear. In addition, the family will enjoy surprise perks from Gerber partners as the year progresses.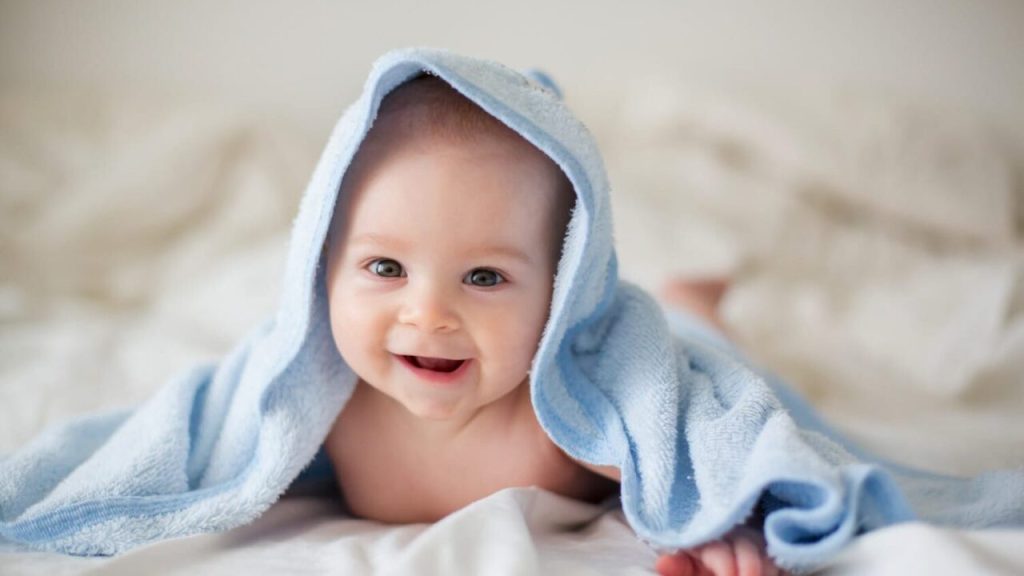 Gerber continues to support the March of Dimes' maternal and infant health programs by matching Maddie's cash prize with a donation and making a contribution to Operation Homefront, an organization that assists military families. For Jun, who previously worked in pediatrics and now specializes in allergies, these donations hold a special significance. He expresses his gratitude, saying, "Having witnessed the struggles of families with prematurely born or medically complex babies, we're thankful for organizations like March of Dimes that provide support. We're also surprised and appreciative of their donation to Operation Homefront."
Kelly Ernst, SVP, Chief Revenue & Impact Officer, believes in the power of collective action, stating, "Together, we can make a lasting impact on maternal and infant health, ensuring that every baby has the best start in life. We're proud to be part of the Photo Search once again and join Gerber in congratulating Maddie and her family!"